The Nmore Culture
Shared values and expectations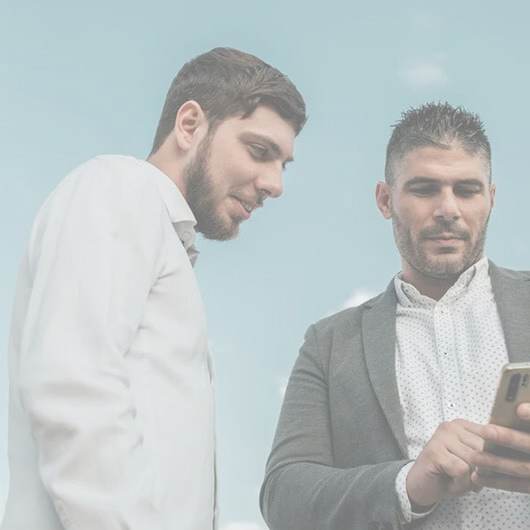 Nmore encourages and values all its people, to such extent that compensation includes ownership opportunities. Working at Nmore is all about problem solving, teamwork and self-development.
CONTEXT
The Marketplace
The European IT service management market is hyper-competitive and has several barriers to entry, namely strategic. See how Nmore has found its place among other established services providers.
IDENTITY
The Brand
Nmore was established with a particular vision in mind, and since 2016 the company has delivered every step of the way. Learn where and how it all started, who started it, and where it is all headed.
PRACTICES
Fine Tuning
The knowledge Nmore brings to its clients is a direct consequence of more than a decade of trial and error. Learn more about what processes the company undertakes to ensure quality.
GOVERNANCE
Setting Boundaries
Nmore has enacted governance policies and practices that serve the interests of the company and its shareholders - thus driving alignment between its clients, subsidiaries and member firms.
HISTORY
Pursuing Excellence
Established in 2016, Nmore Group is a Cyprus based consulting and IT services provider focused on digital transformation, enterprise architecture, infrastructure management and IT outsourcing.
LEADERSHIP
Developing Vision
Many factors contribute to the success of a project - sound strategies, quality products and efficient processes are all important but fall short to people who execute company plans and strategies.
Who are Managed Services Providers?
SMEs are the target customer as only a few small and mid-sized…
What are corporate IT services?
Information Technology services, often referred to as ITS are…
Meet some of Nmore's most loyal
Nmore Group Ltd - meet the company's most loyal…
How IT outsourcing benefits your business
What is IT outsourcing and why is it important to expanding…
Why IT modernization is paramount
What is IT outsourcing and why is it important to expanding…
Nmore Group celebrates its 5th year…
Nmore Group Ltd celebrates its 5 year anniversary…