Context of Nmore
Conditions and priorities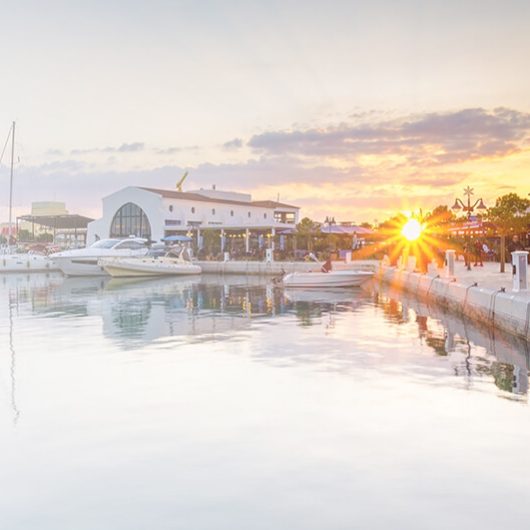 The context of the organization is a process that determines factors which influence the company's ability to achieve sustained success. These factors are: interested parties, external and internal issues.
The Cypriot ICT market reached a value of €692.10 million in 2020 representing year-on-year growth of 2.1%, coupled with a global market growing at a CAGR 8% creates an opportunity for expansion.
By clearly understanding the needs of interested parties, be it customers, suppliers or sub-contractors, Nmore is able to develop processes that benefit the diverse nature of their expectations.
Nmore's primary customers are small and medium enterprises which are typically expanding and require project management, to a lesser degree multinationals who establish in Cyprus.
In order to provide high quality services and reduce potential nonconformity, Nmore has adopted a process approach: identifying and managing processes that may affect outputs.
Throughout the year, data is gathered and measured by process owners, who then analyze it, and together with management set goals and make adjustments for the purpose of improvement.
Facts and Figures
With a GDP of ~€22.5 billion, Cyprus is the 107-110th economy in the world, accounting for 0.15% of the European market. Establishing Nmore Group in Cyprus was a strategic decision that was based on several factors: familiarity, accessibility, competition and taxation. What attracted Nmore was the opportunity of emerging a market challenger in this market.
With a GDP of ~€15 trillion, the European market constituted 16% of the total world GDP. In spite of opportunities, such a large market has its inherit risks regarding competitiveness. This affects Nmore Group as the company plans to further expand its reach into Switzerland (10 year CAGR of 1.5%) and Netherlands (10 year CAGR of 1.2%) in Q3 of 2022.
With a GDP of ~€30 trillion, NSAM accounted for more than 29% of the total world GDP. The largest, hyper-competitive and technological market. Nonetheless, an opportunity for the company, as Nmore Group plans to consider entry into Brazil (10 year CAGR 0.3% and a 2.7% share of global GDP) in order to consolidate big corporations in the south, planned for Q2 2023.
With a GDP of ~€30 trillion, APAC accounted for more than 30% of the total world GDP. An equally large market to NSAM, equally hyper-competitive and technologically advance. Unlike NSAM, Nmore Group does not consider entry into Asian markets as a priority. Such expansion would focus on key geographies, namely Singapore, Hong Kong and Vietnam.
With a global GDP of ~€90 trillion, global growth is expected to decelerate markedly from 5.5% in 2021 to 4.1% in 2022 and projected 3.2% in 2023 as pent-up demand dissipates and as discal and monetary support is unwound across the world. The slowdon coincides with a widening divergence in growth rates between advanced, emerging and developing countries.